François Desrichard - Computer Graphics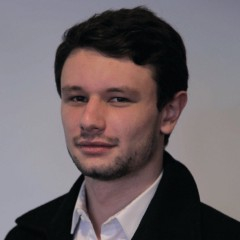 2022 - NOW Les Tontons Truqueurs
I work with Les Tontons Truqueurs since March 2022 to deliver robust tools for on-set previsualization of visual effects.
2018 - 2021 PhD Thesis
I joined IRIT (Institut de Recherche en Informatique de Toulouse) for a six-months internship in March 2018, before obtaining a grant for my thesis within team STORM. Throughout my subject, Analysis of the Path Space for Light and Shadow Compositing, I tried to improve the artistic manipulation of lighting effects in 3D renders using 2D layers.
Part of Project CaLiTrOp (ANR-16-CE33-0026)
Advisor: David Vanderhaeghe
Affiliation: IRIT, Université de Toulouse, CNRS, INPT, UPS, UT1C, UT2J, France
2015 - 2018 Engineering Degree
I received my degree from Télécom ParisTech where I studied digital imagery (IMA), computer graphics and human-computer interaction (IGR). I specialized in the latter, and attended two courses from the HCI Master of Université Paris-Saclay.
July 2017 - February 2018: full-stack developper on project JokaJobs.
December 2016 - February 2017: front-end developper for Qopius.
2012 - 2015 Preparatory Class
Mathematics and physics (MPSI / MP*), Lycée Joffre, Montpellier.
Contact Me