François Desrichard - Computer Graphics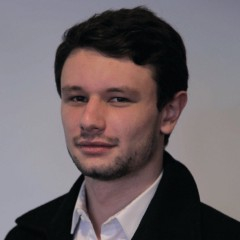 Virtual Production
I currently work as an R&D engineer at Les Tontons Truqueurs. We deliver tailored VFX virtual production solutions for TV series and feature films.
OcSIGGRAPH
I am a board member of OcSIGGRAPH, the association that organizes the Occitania ACM SIGGRAPH Chapter in the South of France.
Programming
Most of my activity revolves around computers. I read and write all sorts of programs; you can discover more about it throughout my posts.
Research
My field of research is computer graphics, and physically based rendering in particular. The papers I contributed to are listed in the publications page.
Teaching
I dedicate time to share what I understand about programming, computer graphics, and rendering. A history of the courses I have given is available on the teaching page.
Get in Touch